Optimum Practice Exit for You, Your Staff and Your Patients
Date: 10 Mar 2023, 8:30am - 4:00pm (GMT+12:00) Auckland, Wellington


Join us for our one day course in Auckland.
Selling a dental practice : 'Optimum Practice Exit for You, Your Staff and Your Patients'
Making sure you and your practice are ready to sell and achieve the optimum sale with minimum stress.
Date: Friday 10 March 2023
Time: 8.30am - 4.00pm
Topics covered will include:
Are you and your practice ready for sale? Simple changes that can make a difference.
Succession plans and exit strategies options to get the best value for your practice.
Benchmarking against actual New Zealand sales data.
Information is key - all the data you need for a successful sale, including Exact reports.
What's your practice worth and what drives its value?
How to understand your finances.
Business valuations and appraisals.
Sales & Purchase agreements, special clauses, due diligence and what's involved?
Unwinding tax driven structures.
Post sale - what comes next?
What makes deals fall over and how to avoid it.
Learning outcomes:
Understanding which exit strategy works best for you and why.
Learn how to prepare your practice and your team for the sale.
Find out what to do to increase your practice value.
Getting to grips with the numbers.
Cost: $299 + gst

Venue: Novotel Auckland Airport, Ray Emery Drive, Auckland Airport
Parking: Is available at car park C or D for approximately $50 or there is the option of Park and Fly/Park and Ride for around $32.This parking charge is not included in your course fee.
---
Presenter: Dr Tony Dey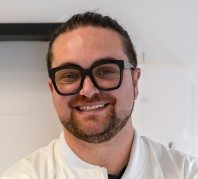 Dr Tony Dey, founder of LANZ.Dental, has extensive experience when it comes to buying and selling dental practices. Coming from a family of accountants, Tony has always had a keen interest in the numbers side of dentistry, studying Finance as well as Dentistry at Otago.
20 Years ago LANZ started as a locum recruiting business and has grown significantly. Practice Sales now makes up more than 50% of LANZ.Dental's business.
Tony has personally acquired and sold a number of practices in Ponsonby, Wanaka, Queenstown and most recently Onehunga and the Auckland CBD. He also spent 7 years as the Business Development Manager for Lumino during a period of aggressive acquisition.
During his career, Tony has worked on the buying and selling side of more than 50 practice transactions.
Currently, he is a busy, wet fingered dentist focusing on high value treatments. Tony is a founding director of The Dental Group, which in the past 18 months has become the fastest growing dental group in NZ.
---
If you have any questions please contact us on 03 477 8777 or info@lanz.dental
Sorry, you've missed the RSVP deadline for this event.